It was great to see 15-20 online journalists turn out Wednesday night for the inaugural happy hour of Philly's Online News Association chapter, a great turnout considering the limited amount of promotion and summer's siren call of the shore. We had a wide range of publications represented, lots of friendly people, some great journalism-y discussions, a few job leads and $2 off beers. Can't complain about any of that.
Triumph Brewing Company was a great host, aside from one slight error on our welcome sign (this is for real):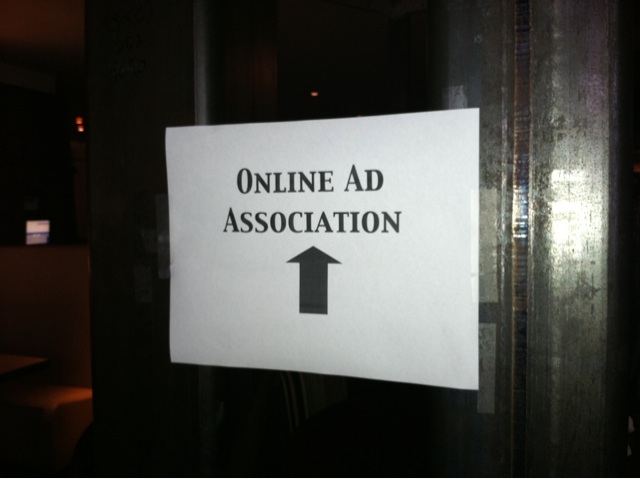 Co-organizer Amy Fiscus, who called in the reservation, logically explained: "I was hoping to attract some people who'd give us money."
They printed out a new sign for us and we had ourselves a good time. Details coming soon on next month's happy hour.
(If you're new to ONA Philly, get updates about future events by signing up on Meetup, joining the discussion in our Facebook group, or following co-organizers Amy Fiscus, Christopher Wink and me.)